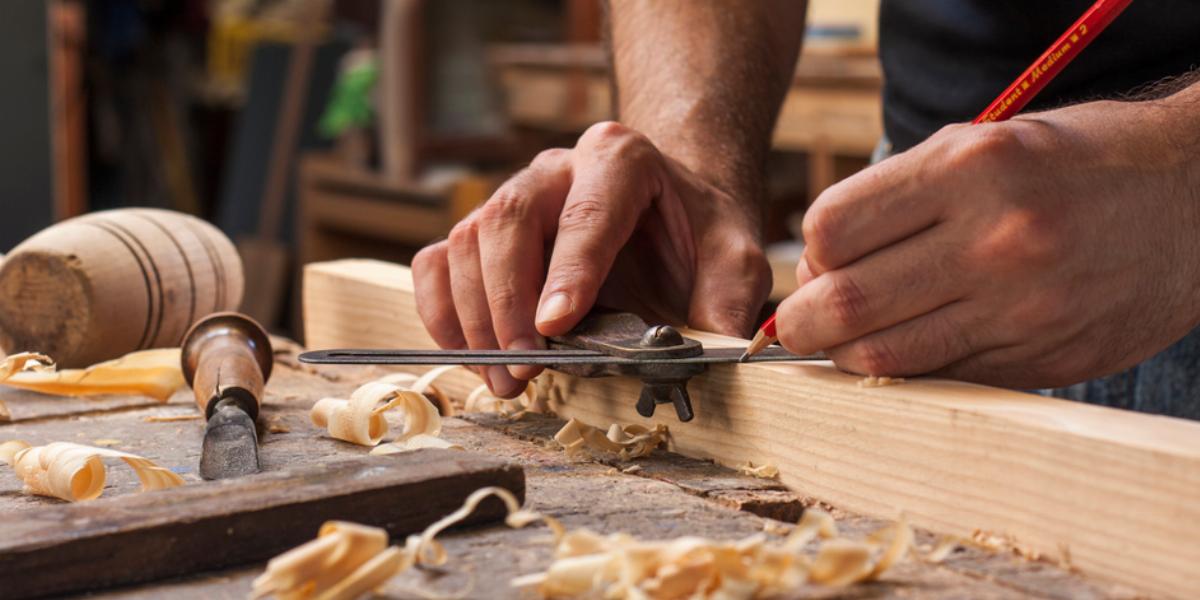 Best carpentry services in AL Barsha Dubai
The work of a carpenter is similar to that of a doctor. They both repair and fix stuff. They also create new items if the profession demands them. Since quality carpentry skills are not everyone's cup of tea, getting the best carpentry services in AL Barsha Dubai is what you should do for any carpenter-related tasks.
Carpenters in AL Barsha are not entitled to only work on wood or furniture-related activities. Their skills are evolving with the increase in the diverse demands of the customers. Carpenters now deal with doors and windows installations, building staircases, wood structure repair, framing measurements, trimming, molding, deck & furniture customizations, interior decoratives, etc.
One or the other day, people have needs that require the best carpentry services in AL Barsha Dubai. That is because carpenters also do maintenance work, basic handyman activities, and professional carpentry services. All these prove how professionalism is essential even for the most basic task.
Carpenters in Dubai are skilled in diverse aspects. Experienced specialists and engineers well train them to accomplish their tasks without any compromises. We all have attempted to repair broken furniture, cabinets, and door frames at least once. But without any right skills and tools or equipment, nothing can go right.
While the work may look straightforward from the outside, you will understand its complexity and need for the right skills only when you actually engage in it. That is why professional carpenters are the need of the hour, whether it is home renovation, repairs, or rebuilding stuff. If you compromise on the professional touch of experts, the issue will arise again in no time. That will only cost you more than it should.
So, suppose you look for professional carpentry services near you in AL Barsha. In that case, we assure you will get the best carpenters who follow and maintain the standard of quality services.
Available carpentry services in AL Barsha Dubai
With their knowledge and skills, carpenters can accomplish almost anything the customer demands. It can be as simple as creating plain door frames or as intricate as carving designs when building cabinets. So, these are the standard services carpenters in Dubai offer their customers.
Building patios and decks
Framing doors
Crown molding to cabinets and walls
Fixing or repairing loose and squeaky staircases
Building extra storage space in the area
Room or furniture remodeling
Kitchen, bathroom, and bedroom renovation
Installing ready-made furniture and other objects
Creating custom-made furniture
Building and installing doors and windows
Building and installing custom cabinets, cupboards, and shelves
Laying wooden floors
Lock repair or change
Wooden furniture and other product repairs
Polishing and painting furniture
Installing mounts
While these are the jobs that carpenters usually engage in, the expertise of professional carpenters mainly revolves around one field.
Types of carpenters in AL Barsha
Carpentry works vary depending on the location and needs. While carpenters have been there for ages, types of carpentry work differ. The skills and knowledge vary too for a commercial setting and residential setting. Even the construction of a roof or a staircase involves different phases of work.
Since carpentry works are diverse nowadays, carpenters choose to hone their skills in particular expertise and master it. You can hire different professional carpenters in AL Barsha Dubai based on your needs. 
Different professional carpenters in AL Barsha Dubai
Building or Making
Installations
Remodeling
Restoration
Repairs
Painting
Assembling
Polish and finish
Rough Carpenter
Trimming
Jouster (lay floor joist)
Ship carpenter
Roofer
Framer
Maintenance
Since the types of carpenters vary by the carpentry services or works, you must hire the right carpenter for your job. For the specifics, the carpenter types are many. But, from the general point of view, you either have a residential carpenter or a commercial carpenter contractor.
You should be clear on what work should be done by the carpenter. For added safety and benefit, you can enquire the carpenter about the following points:
What is their carpentry expertise?
Do they follow all the safety standards of carpentry works?
What measures do they apply to ensure quality carpentry work?
Do they possess all the necessary licenses and carpentry permits?
How long do they take to complete a particular job? Do they follow a set deadline?
What raw material do they use, or what is their source?
How much and on what basis do they charge for the work?
Knowing all these will only help you find the right and best carpenter to get your job done in Dubai.
Why go for professional carpentry services in Dubai?
Professional works have a different vibe and feel altogether. Trained hands always accomplish every task with ease and perfection. Effectiveness and efficiency are what you get from professional and trained carpenters. Besides having the proper knowledge, training, right tools & equipment, experience, and skills, their specific job roles are essential daily.
Professional carpenters always follow the set carpentry guidelines and access the problem or job at hand. If it is to repair something, they ensure the problem does not arise again for a long time. They provide to prevent further damages.
Carpenters offering mechanical services use the right tools and equipment when thinning, framing, drilling, hammering, nailing, and woodworking as per the protocol to ensure standards.
Complex services require precise measurements and calculations to get the correct data. Only then would the work turn out as designed and expected.
Technical knowledge is a must for every carpenter. Different construction works require different prime materials and quality trademarks.
Professional carpenters have factors that set their service charges. You get what you pay for.
As they use the correct type of tools and equipment to get the work done, you get the most precise and solid execution of services.
Furthermore, trained carpenters need only a hint of what you need to get done. They will find the best possible solution for you.