Why is kitchen renovation important?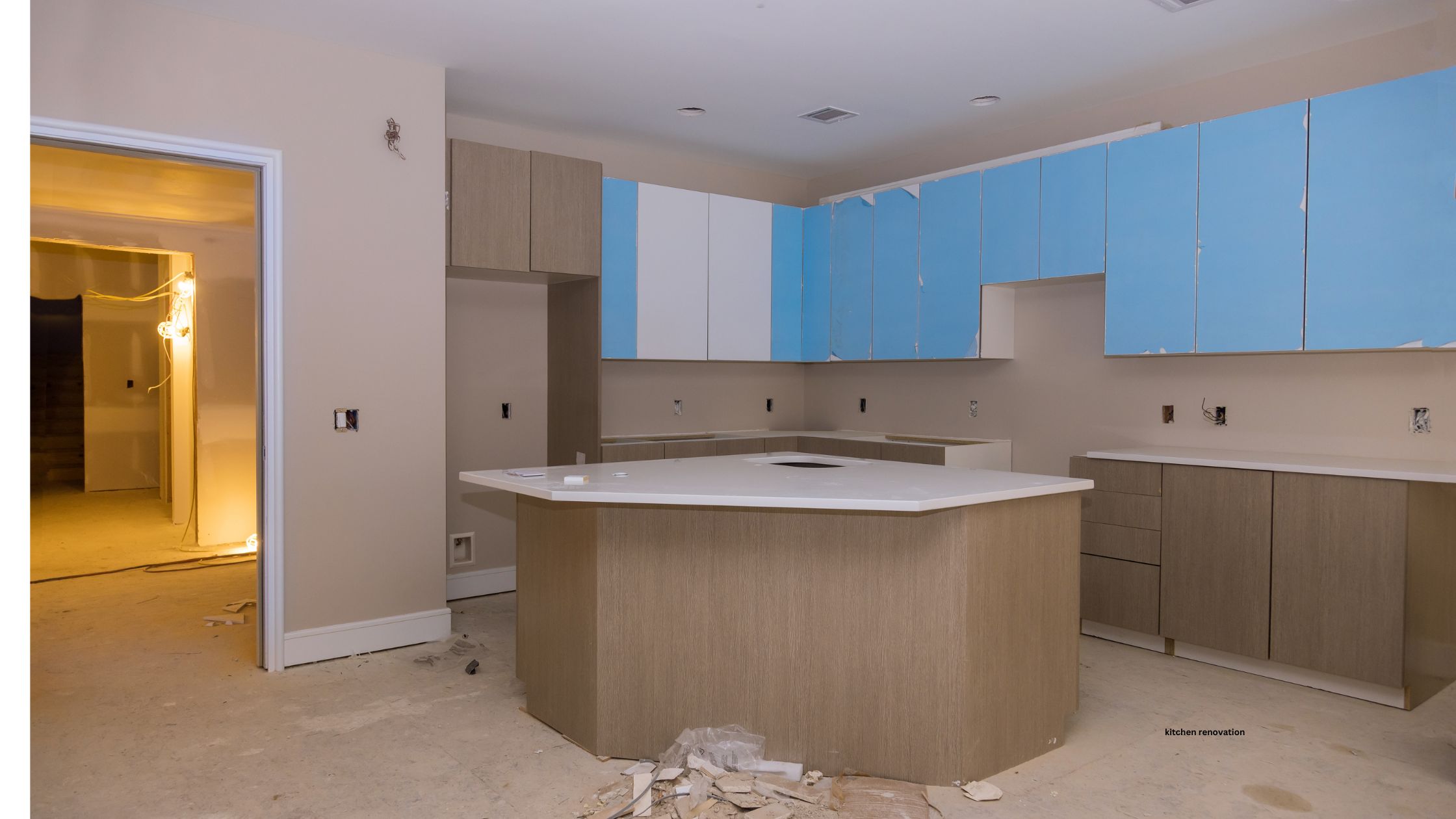 Do you also wish to have a grand and very functional kitchen with every essential available in one place like you see on TV? Do you feel that your kitchen at home lacks that modern look and enough space? If yes, it is probably time for you to have a new kitchen renovation project at home.
Truth be told, there is no such thing as the perfect time to renovate your kitchen. Based on your needs and preferences, you can have your old kitchen renovated in no time. A kitchen renovation can be done if you were shifting to a new house and did not like the kitchen setup. But if you are building a new home, you can start the project from the foundation itself.
Homeowners know the importance of a good kitchen. We can say that it is one of the most visited and busiest spaces in every home. It is basically the heart of the house. Be it making dinner, hosting parties, having gossip over tea, or storing food supplies; everything is done in the kitchen. An ideal kitchen is what homeowners desire the most.
The dining area can be attached to the kitchen if your house has enough space. That simply improves the convenience of moving around while having meals. As the most frequently visited area in every home, a well-organized non-cluttered, and upgraded kitchen with modern amenities is the desire of many homeowners. When there is a budget, you should immediately hire professionals to complete a kitchen renovation.
There is no fun cooking meals in an old kitchen without necessities like kitchen appliances, a well-made basin, sink, countertops, storage cabinets, etc. You cannot store food for a long time in an open space if there are no proper storage cabinets in the kitchen. But if you renovate it, you can alter the kitchen space with all the additional amenities.
Everything can be included in a kitchen renovation project, be it a broken sink or leaking tap, or the need to fix a new chimney. Despite such advantages, many still think it is not a significant decision. If you have the same thought, here are a few reasons that might change your mind about why kitchen renovation is a wise decision.
Kitchen renovation improves overall functionality and convenience.
The main goal behind kitchen renovation is more or less improving the functionality by making some major and minor upgrades to the existing elements of the kitchen. That, as well, enhances the overall look and vibe of the kitchen.
Suppose you still have those outdated old-looking kitchen styles at home. In that case, you are missing out on a fantastic kitchen convenience. Renovating the kitchen enables you to add upgraded and valuable items that are more proficient to the functionality and convenience of working in the space.
Everything can be well-organize in designated place using optimum space. Whether kitchen appliance, refrigerator, sink, cabinet, or furniture, each element will be well-decorate, giving a refreshing look to the kitchen. If you have existing countertop of inconvenient height, they can be revamped to a perfect height for comfortable working. Kitchen renovation helps upgrade the outdated and worn-out flooring, faucets, sink, etc. 
Tips to improve the kitchen space usage and functionality:
Installing smaller appliances that fit the kitchen style.
Adding durable and essential food pantry area.
Installing storage organizers in the cabinets and drawers.
Configuring the excess space, if any, with a kitchen island or countertops.
Installing low and sensory cabinet lightings.
Placing electrical switches in shock-proof areas.
Kitchen upgrade reduces energy consumption.
Old and outdated appliances in your kitchen, be it dishwasher, microwave, refrigerator, or oven, may consume more energy than needed. As the energy consumption is high, your cost will also be increase. However, upgrading these old appliances to new ones that are more energy efficient helps reduce the energy consumption at home. That way, you spend less on utility bills in the long run. 
Instead of bulbs, LED models are energy efficient and more durable, and long-lasting instead of bulbs. Adding skylights will not only add visual elements to the kitchen but also contribute to the usefulness of necessary lighting. You can contribute to eco-friendliness by using sustainable materials for your renovated countertops, flooring, and cabinet doors.
Add a personal touch to your kitchen with a renovation project.
When you buy a home, everything is already set. If something is not to your taste and liking, you can only renovate them. Likewise, remodeling the kitchen is essential if you wish personal touch it. The look of the kitchen can represent one's lifestyle and nature. You can change the kitchen design, colour, and materials to your preferences. You can alter the space anyhow you want. Everything will be of your choice, be it lighting or hardware elements or flooring materials and tiles.
A proper kitchen renovation help accommodate all your unique requirements in the space. Say, if you have anyone with a specific disability, you can renovate a part of the kitchen that is convenient for them to use. There can be wheelchair-accessible countertops, wider doorways, adjustable cabinets, pull-out shelves, etc.
The upgraded kitchen offers higher comfort and safety.
Old kitchen styles and setups have some serious issues with safety standards. But, modern kitchens have that issue eliminated by using proper standards and items in the kitchen. That is why kitchen renovation done by professional is always suggest. They know the drill to create the perfect kitchen upgrade applying safety measures to fire, electrical accidents, and water. 
A single short-circuit or appliance malfunction in the kitchen can harm a life to any degree. Hence, safety is a significant concern that kitchen renovation addresses. Outdated appliance and equipment should be replace. 
Electrical component and connection are also enhance within safety limits during renovation. Energy-efficient modern appliance are install. Overall, added safety features are a blessing of upgraded kitchen.  
The higher resale value of the property over time.
If you plan to sell your house later, you should go ahead with kitchen and bathroom renovations. That can help you accomplish and achieve a higher resale value of the property. Your house's resale value will overcome the kitchen renovation costs.
Property buyers these days have specific preferences. Hence, you can renovate the kitchen and house to a particular design and style. Every homeowner prefers a modern and up-to-date kitchen at a reasonable price. A renovated kitchen will attract buyers.Kitchen renovation improves the aesthetics of the house as a whole.
Last thoughts
Despite the significantly higher kitchen renovation costs, it is an important decision that will only benefit you. The advantages are many, from increased safety to increased storage options, from modern amenities and appliance installations to efficient power supply. Moreover, as time passes, you should also upgrade your home and living style. A well thought renovation and planning make a big difference in the practicality.